Faux Finishes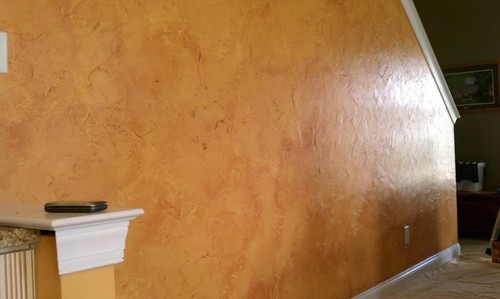 Henderson Custom Painting is an experienced Faux Finish painter. Our trained painters can make your home or office stylish and sophisticated, and new paint always makes thing look new again.
Henderson Custom Painting can take a painted fireplace and make it appear as if it was never painted (like the original stone) without stripping off layers of paint. Instead, we use experience in faux finishing.
Glen, Henderson Custom Painting's owner, is always a source of knowledge on the latest painting trends, both in terms of design and faux finish practices. One of his specialties is creating a natural-looking stone-like acrylic floor finish that can re-surface almost any type of surface and make it look like stone or tile – without the mess or cost of replacing the floor. We are one of only two Pennsylvania based painting contractors that work directly with this specialty Canadian manufacturer.
Henderson Custom Painting's professional faux finishing experts will happily assist you choose colors and styles for your faux finish job and also supply all the quality materials and skilled labor to execute the project to your expectations.